What is CPA? CPA is one of the most effective methods of Affiliate Marketing. CPA can bring a lot of benefits as well as new opportunities for advertisers. Applying CPA in Affiliate Marketing will help you not need a website, initial investment capital, or experience as well as professional skills. Complete reading this CPA Marketing Guide to learn what CPA is and how it benefits you through the sharing below.
What is CPA Marketing?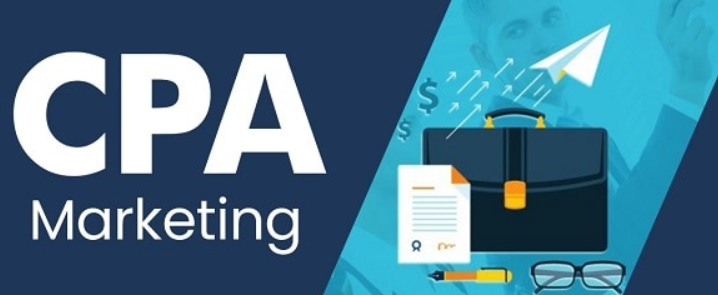 CPA stands for Cost Per Action. Moreover, CPA Marketing is a form of advertising where advertisers have to pay affiliates to promote the offers and get customer action. Such actions are purchasing, filling out a form, installing an application, or registering an account, a prevalent form of advertising in recent years.
Cost Per Action is calculated as a cost based on one time the Action is performed. That is, getting a commission from advertisers every time a customer takes action. However, each Action needs to be done through your affiliate link.
What is CPA Marketing? CPA Marketing is a form of advertising where advertisers pay for actions received
Formula to calculate CPA
Out of 20,000 impressions, you have 5% of clicks (CTR) to your landing page (website), and 30% of these 5% turn into customers. This form of advertising is effective since it targets the right customers interested in your company's products and services who have real needs.
You will only pay when a customer clicks on your ad image. Depending on your daily budget for this form of advertising, the maximum number of clicks on your image will be. We will recommend you the most reasonable price per click.
CPA Marketing Guide: How does CPA marketing work
In general, the CPA network is like other forms of affiliate. Without having an offer, you can use hundreds of other people's offers (products/services). And each offer has its link. You will promote this link to your audience, so that customers convert and you receive a commission.
✅See also: Types Of Affiliate Marketing Models To Make Money Online
CPA Marketing Guide: How to join CPA Network
The CPA Network is an ideal intermediary between advertisers offering products or services and the person promoting them to customers. This is much more convenient and safer when directly finding and working with suppliers. Because CPA Network works with many providers, there will be many offers for you to choose from. Some popular CPA networks such as PeerFly, CPALead, MaxBounty…
Next, you will receive an Affiliate link right after participating in a specific CPA network, and from there, you will receive a commission when someone takes a certain action through this link. These actions can be a survey or signing up for a free offer, and the price of the commission will depend on how that Action.
Registering with the CPA network is quite difficult because it is a bit cumbersome that newbies like you probably won't meet. Its requirements include:
Browsing the website.
Asking about your promotion method.
Requiring you to get a commission from another CPA network before joining their network.
The networks do things because they want to know about your information and the advertising methods you use. They want to ensure you do a good job and send it to the publishers. Advertise as many potential customers as possible. So, try to show them that you are someone who has a lot of experience in Affiliate
Examples of Offer
1. CPS (Cost Per Sale)
In this type, you will receive a commission when customers buy goods through the Affiliate link and pay for successful purchases. For example, with Booking.com, you will receive a commission when a customer successfully pays for a reservation through your Affiliate link:
With Booking.com, the commission you receive will be $14.25, which is relatively high:
2. CPL (Cost Per Lead)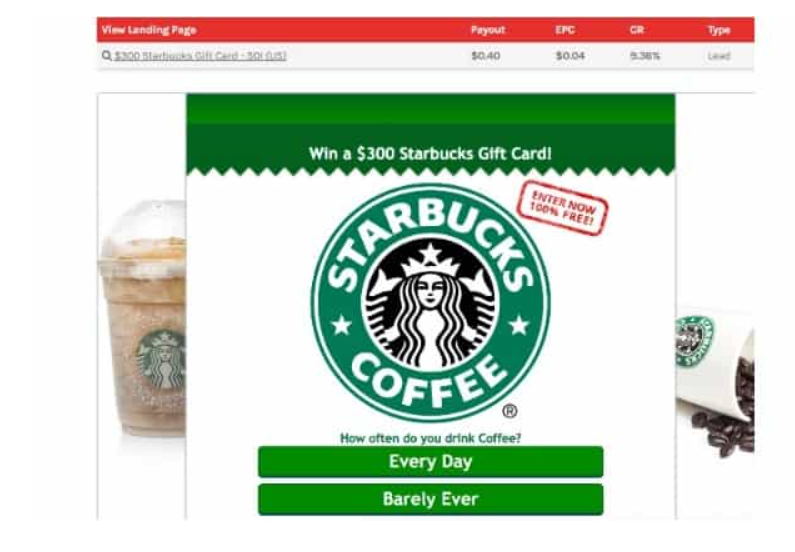 In this type, you will be paid a commission by the advertiser when a user fills out the form via the Affiliate link. For example, with the Starbuck Gift Card in Peerfy, the commission you receive is $0.4
✅See also: Olimob Review: A Leading Smartlink CPA Network
✅See also: Monetizer Review: How to use Monetizer?
What are the most popular CPA networks?
You can find thousands of CPA networks and CPA programs like Impact, Maxbounty, CJ, AdmitAd, JVzoo, Amazon Associates, Ebay, Click Bank and more!
CPA Marketing Guide: Basic Information about Offer
With the usual offers, there is nothing to say. You need to choose the offer and then get the Affiliate link and see it as done. But there are cumbersome offers, and it is more difficult to present your promotion to have a link to work. Specifically, a form to fill out the request is as follows:
You must enter the information as required
Once the information entered has been confirmed, you will now receive an Approval containing your necessary information on it: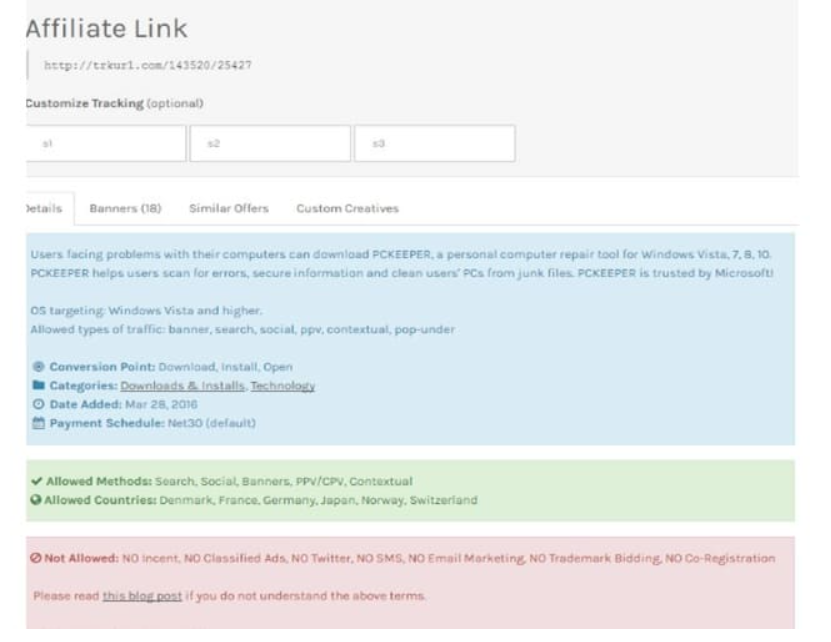 In addition, some information that you need to consider when choosing an offer is as follows:
EPC (Earnings Per Click): the average amount corresponds to a Click.
CR (Conversion rate): conversion rate, that is, in 100 clicks that have 5 conversions, CR will be 5%.
Payout: the amount of money you earn when you complete an offer.
Landing page: the advertiser's landing page must be beautiful or at least acceptable. If the sales page is too sketchy, lacks aesthetics, and lacks information, it won't work.
Mass: is the promotional market, which means you should choose what types of offers will be promoted. As a newbie, you should choose free offers that can be widely publicized, such as: registering to receive free iPad gifts, free iPhones, receive coupons, gift cards, free meals, etc. On the contrary, you are human. If you have experience, you should choose offers with a narrower scope to get a higher commission.
Allowed Countries: In this type, advertisers require you to complete an offer via an Affiliate link in a specified country to receive a commission. If you do not work in the designated country, it will be considered that your efforts become wasted. They will not count the commission.
Allowed And Not Allowed Method: This term will enable you to promote in any form and not in any form. If you do it wrong, your account will be locked according to the regulations.
SOI Offers (Single Opt-in Offers): Some offers only require customers to fill in their email on the first page to receive a certain thing for free, and you will receive a commission. Some others include complete information registration (Complete Register), email authentication (Double Opt-in), etc.
Payment on CPA
With the form of making money with CPA, the main form of payment is still Payoneer and Paypal. In addition, there are Bankwire and Check. You should use Payoneer! Because it is pretty simple, the cost is low and fast too.
The payment time depends on the network, which has different commission payment times. There is a weekly, 15-day, or 30-day payment option. And every network has a minimum amount to pay.
Does CPA marketing still work in 2023?
CPA marketing is improving day by day especially with the facilities that CPA networks are providing to their affiliates which  that CPA marketing still work.
CPA Marketing Guide: Some effective promotional methods
1. Make your promotional website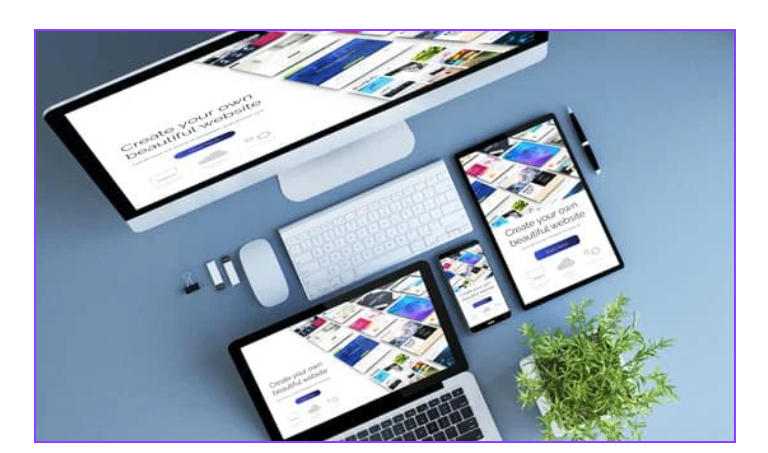 If you want to make money with this profession, it's best to make yourself a separate website to build content, write product reviews, then SEO it to the top of Google to attract visitors to the web. Along with that, design yourself a clear but eye-catching landing page, creating a good impression on the visitor.
Here is how to start a blog:
✅ See: How To Start a Blog and Make Money: Step-By-Step Guide
2. SEO
SEO is the best popular way that any form of affiliate money should be used. It is also suitable for those with little capital.
To learn more about SEO, you should read this SEO Basics Guide, On-page SEO techniques and Off-page SEO techniques.
✅See also: SEO Basics: The Best SEO Guide for Beginners and More!
3. Paid Traffic
If you have more capital, choose ways to run ads such as Adwords, Bing Ads, etc.
4. Email Marketing
With this type, I often use Getresponse or ActiveCampaign. You accumulate email lists from website visitors through small product-related gifts, then from this mailing list, each time there is a new product, send them product promotion notifications.
Conclusion of this CPA Marketing Guide
Above are some of the most basic information about "What is CPA Marketing? Principles of making money with CPA Marketing "you can now start finding CPA Networks and signing up with them.
✅See also: What is CPA Marketing All About and Why You Need It?