When it comes to Internet technology, tools have a special place and importance, as they are an incredibly effective method capable of saving tons of time, effort, and cost. WordPress represents one of these wonderful tools and the most important and effective at all. Literally, according to our actual experience in the winners, it is able to complete the tasks in record time, completely free of charge, in addition, anyone can deal with WordPress without any difficulty or need for specific skills. And the question is how to build a website with WordPress from scratch. Never mind…read to find the answers.
In this article, we will answer the question "What is WordPress?" With an easy and simple explanation, we will address the most important and most prominent points of WordPress, which will enable you to understand this tool, how it works, what is its importance and the most important aspects of it.
Our goal is to make this topic a comprehensive guide to understanding this great WordPress tool and teach you how to build a website with WordPress from scratch.
What is WordPress?
WordPress is open-source software that anyone can use absolutely free of charge, to create a website or blog, or even create a smartphone app (as defined by WordPress on the homepage).
This software can download and configure on your web host, and then it will give you a dashboard or dashboard, where you can control every element within your site. WordPress is the simplest and most popular way to create a website or blog.
32% of all websites are created through WordPress, and this makes it the most used tool and method for creating websites on the web.
Actually, WordPress was launched in May 2003 by Matt Mullenweg and Mike Little and is now developed by a large group of volunteer developers. WordPress is built on PHP and MY SQL databases.
Being an open-source system means that anyone can download it, modify it, republish it, and even participate in its development. This means that it is not owned by a specific person or institution, ensuring that it is always free.
You can download WordPress from here.
WordPress offers you the content management system on the site "Content Management System", which is called for short "CMS", and it gives the user and developer a control panel that allows him the freedom to edit and add the content of the site or the blog, without the need to know any of the programming languages.
The WordPress license operates under the "GPL V2.0" General Public License.
6 Reasons make WordPress the best choice for creating your website or blog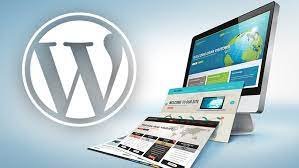 Before talking about how to build a website with WordPress from scratch, check these 6 reasons that make WordPress the best choice for creating your website or blog:
1- OPEN SOURCE.
First, WordPress is an open-source which means that there are thousands of developers around the world who are constantly working on improving the performance of WordPress.
Additionally, accumulating experiences and giving everyone the opportunity to participate in problem solving and development, makes WordPress always better.
2- Update constantly
In order on the previous point, and because there are a lot of distinguished developers behind WordPress, so from time to time you will always find new updates to WordPress to solve existing problems or to develop the interface, as well as updates to add more features and great features.
3- Flexibility in use
There are thousands of plugins and themes that let you change the look of your site with ease.
You can add many features to your site or blog, such as a mailing list, photo gallery, and a store for your product or service, and you can also modify the code to suit your own needs.
4- Ease of use
You will not need a "Web Designer" or a "Web Developer" every time you want to modify your site or blog, as you can easily create, develop and add the content you want, all you have to do is be fluent in using "Microsoft Word" For formatting content format only.
Even if you want to build your site from the ground up on your own, with some little effort you can do it in record time as well. The topic is simply a set of buttons, each with a function, and you do not have to either know the function of each button and make the appropriate settings through it. Furthermore, the wonderful thing is that you can do all of this in many languages.
5- There is always someone who can support you
If you encounter a problem on your site or blog, you will always find someone to help you. There are thousands of developers and website owners who use WordPress, including many Arabs, and there are also many groups and forums in which you will find people who can help you. If you do not find a solution to your problem, you can always go to the support service and you will get help.
6- Relevancy to search engines
WordPress is a good friend to SEO "Search Engine Optimization", it gives you all the creative solutions and out-of-the-box solutions, to improve the level of your content to appear better and faster on search engines, and this is important for the success of the site or blog, in addition to a lot of other Search engine optimization plugins.
How to Build a Website with WordPress from Scratch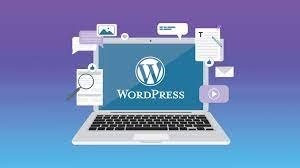 CREATE A WEBSITE WITH WORDPRESS, USE ONE-CLICK-INSTALLATION:
Practically all grounded and solid web facilitating organizations have coordinated a single tick establishment for WordPress nowadays.
In the event that you decided to join with Bluehost or some other comparable facilitating organization, you should track down your "a single tick establishment" either in the record creation measure or in your record control board.
For instance, these are the methods you need to follow to introduce WordPress on Bluehost (the cycle is basically the same or even something very similar on all the most famous web facilitating organizations):
Go to Bluehost.com
Choose your facilitating plan (least expensive arrangement is fine)
If you as of now have a space, type it there
Fill in your data and pick your facilitating length (you can eliminate the "Additional items").
Go through the installment interaction and make your record
Log in to Bluehost use "a single tick WordPress introduce" to Install WordPress.
Pick a Theme for Your Site (Free or Premium)
For the following stage, we'll plunge into WordPress topics and how to utilize and modify them.
WordPress topics are configuration layouts that make changing your site's looks much faster and simpler.
Fortunately, WordPress has tons of topics to look over. The WordPress topic catalog alone contains more than 8,000.
You can get to subjects straightforwardly from inside WordPress without navigating to an outer site.
Add Content (Pages and Posts)
Prior to having the opportunity to site customization, you need to have some substance on your site.
It's difficult to redo your site when there's nothing on it to show the changes. Notwithstanding, there are a couple of key pages that virtually every site has:
Homepage
About page
Contact page
In choosing which pages to add, consider what data would be generally useful to your guests. You'll likewise have to consider visual substance, for example, photographs.
To make things simpler, some WordPress subjects accompany page layouts for explicit page types. Others additionally accompany more than one design choice for each page.
Ensure Your Website is Well-Organized
Consider your website a library.
Your website construction will turn out to be progressively significant the more substance you add to your website.
When figuring out how to make a website, you need to pay attention at sorting up your webpage such that sounds good to your guests and simple for them to get around it.
Extra Customization Options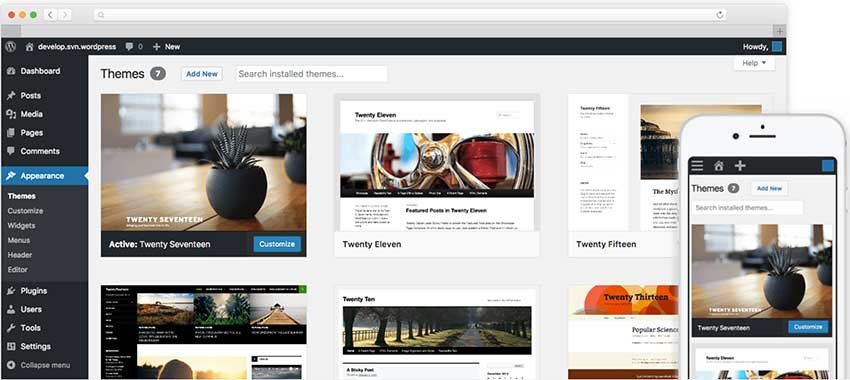 For extra customization choices, return to Appearance > Customize. At the point when you glance around, you will see that it offers much more alternatives to make changes to your site. You can alter different pieces of your site like:
Title and slogan
Colors
Typography
Background picture
Menus
Widgets
You can likewise make changes in accordance with your landing page, blog page, and add custom code. The alternatives that seem will show which topic you've introduced.
Additionally, you'll be given a rundown of probably the most mainstream modules as of now accessible. Utilize the inquiry field to discover whatever else you are searching for.
To get modules onto your site, hit the Install Now button. wait until it has been downloaded and afterward click Activate. You can discover all modules on your site in addition to the likelihood to enact, deactivate, and erase them under Plugins in the WordPress fundamental menu.
Regarding what modules you ought to introduce, a few decisions worth considering include:
Yoast SEO: A top website improvement module that adds on-page enhancement prompts to each page and post.
Jetpack: Includes a wide scope of highlights to further develop website speed, enhancement, online media coordination, computerized advertising, etc…
Smush: This module packs pictures that are transferred to WordPress. It saves extra room and velocities up page load times.
• WooCommerce – It is the most mainstream internet business store module for WordPress and makes it simple to set up an online store. More on it further underneath.
• MonsterInsights – This module adds Google Analytics to your WordPress dashboard.
Assuming you need considerably more managing how your website looks, you can introduce a page manufacturer module.
Add a Blog (Optional)
Making a blog can be a smart thought to consistently distribute new substance, show your ability, and offer extra benefit for your guests.
Adding an Online Store (Optional)
Assuming you need to realize how to make a website and incorporate an online store,the most mainstream module for this design is WooCommerce.
You can set it up rapidly, it offers numerous installment alternatives, and a wide scope of enhanced subjects to make an online shop. Furthermore, it has an assortment of augmentations accessible for buy to tweak your online business website and adjust it to numerous reasons.
Arrange SSL
SSL is a significant hunt positioning variable, and it's fundamental to guarantee a positive client experience by focusing on client protection and security.
In order to watch that SSL is dynamic on your new website with Bluehost, do the following instructions:
Log into Bluehost.
Go to My Sites.
Click Manage Site.
Find the Security tab on the following screen.
Under the part that says Security Certificate, check your Free SSL: Let's Encrypt status. You have to change the flip to On.
Verify SSL is set up by visiting your site once more. A lock symbol ought to show up close to the space name in your internet browser's location bar.
Dispatch Your WordPress Website
When you finish preparing your site, it's an ideal opportunity to formally dispatch it. Check your settings and edit your posts and pages once again. If everything looks great, click the connection at the highest point of the dashboard that says Coming Soon Active.
Finally, that's how to build a website with WordPress from scratch…