LinkedIn is a social networking platform that connects employers and businesses with job seekers. Just like when you are looking for jobs or recruiting on other job networks, you need to have a perfect profile to get people's attention on LinkedIn. Therefore, today Makemoneytactic shares with you how to create the perfect LinkedIn profile.
What is LinkedIn?
LinkedIn is a great B2B social platforms that currently has more than 600 million registered members in more than 200 countries. These registered members are professional employees promoting their company, looking for candidates, and of course, there are also many members looking for work. In fact, on LinkedIn, many companies are posting jobs. If you don't visit LinkedIn often, you may be missing out on many great job opportunities. However, you won't be successful if you regularly visit LinkedIn but don't take the time to tweak your LinkedIn profile. Understanding this, today Makemoneytactic will guide you on how to create the perfect LinkedIn profile. Check it out now!

The steps to create a Linkedin account are pretty simple. Whether you are a working person, a student, or a student, registering for a Linkedin account will not face any difficulties.
✅See also: 10 Ways to Make Money Without Investment? 1K$ Per Month 
Instructions On How To Create A Perfect Linkedin Profile
1. Set A Professional LinkedIn Profile Name
When looking at your LinkedIn profile, surely everyone will look at your name first. Therefore, creating a LinkedIn profile with a name that can show your professionalism is extremely important. Accordingly, instead of giving a name that you like, take your real name. This name will match your identification documents, such as your identity card and driver's license. It is also important to note that the first and unsigned letters should be capitalized.
2. Set The Right Headline
The headline is also a point people notice on LinkedIn, and it determines if they continue to want to read your profile or not. Therefore, you need to set a professional headline to create the perfect LinkedIn profile. LinkedIn allows you to use up to 120 words in your headline, and with this word limit, you should only mention the job you want, how you do it, and what you do.
Example: " ICAT System and Healthcare Project Manager Working Toward Technological Innovation and Improved Patient Care ."
3. Choose Your Avatar Carefully
This is also an essential step in the process of creating the perfect LinkedIn profile. You will need to select a representative photo that meets the following criteria:
– Professional: If possible, you should hire a photographer to be able to get professional photos. Otherwise, you can ask your loved ones to take pictures for you. Don't forget to remind them to take the photo so that you are the only character in the center of the picture frame and that the background is free of any other foreign objects. Depending on the industry you are applying for, you can change your style so that you look impressive and friendly but not too offensive.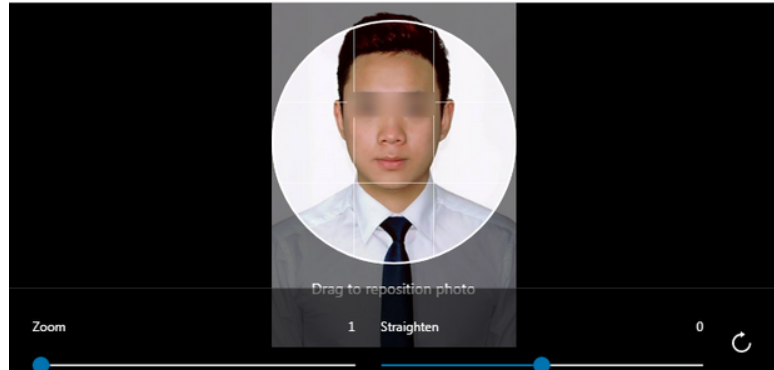 – Clear photos, simple background
– Standard image size 400×400 pixels
4. Complete The Personal Summary Section
The summary is an item that you should also invest in. It is a place to show your wit and creativity. Instead of writing long, you should only write about 300 words and write about what you do, how you do it, and why you do it. You can also quote one of your favorite sayings about your industry.
5. Add Some Other Important Information
To complete your LinkedIn profile, click Add Profile Section. Here, pay attention to the following items:
– Work Experience: This is the section you need to write about your work experience – the part that probably every employer is interested in. In this section, you should list some outstanding jobs that you have worked on. You will have to be specific about the position you work in, your responsibilities, and if you have achieved anything in your work, you should mention this as well. To increase authenticity and persuasion, LinkedIn also allows you to upload links, articles, and videos related to your work.\
– Education: This is the part you need to present about your education and degree. If you have any important certifications or licenses, mention them in the Licenses & Certifications Section when creating your Linkedin Profile.
– Skills: In this section, you need to fill in your skills. LinkedIn allows you to enter up to 50 skills, and you can choose to type in the box yourself or use the skills that LinkedIn suggests below based on your profile. Depending on the job you're applying for, mention the skills you feel are the best fit. Some skills that should be mentioned are office computer skills, time management skills, team building, leadership, and communication.
The above are the steps for How to create the perfect LinkedIn profile to help build your brand. Do you have other attractive career opportunities? In addition, you can also see more information about LinkedIn to be able to participate in the model of this social network:
✅ See also: How to earn money on Linkedin: Earn up to 15000$ per year
✅See also: How to make money online from affiliate Marketing as a Beginner