After a long search, I found that more than 70% of new affiliate marketers are asking how to do affiliate marketing without a website. They are excused as building a website needs time and budget which could be a problem for beginners.
Therefore, many affiliate marketers try to skip this step and still make money from affiliate marketing. 
Actually, it is possible to make money from affiliate marketing without a website in several ways. 
What is affiliate marketing and how to do affiliate marketing without a website? 
Affiliate marketing is a simple equation between two parties, the affiliate and the merchant. The affiliate marketer promotes the merchant's product using a link. When someone clicks the link and buys the product, the affiliate marketer gets a commission. 
Why do you need a website in affiliate marketing?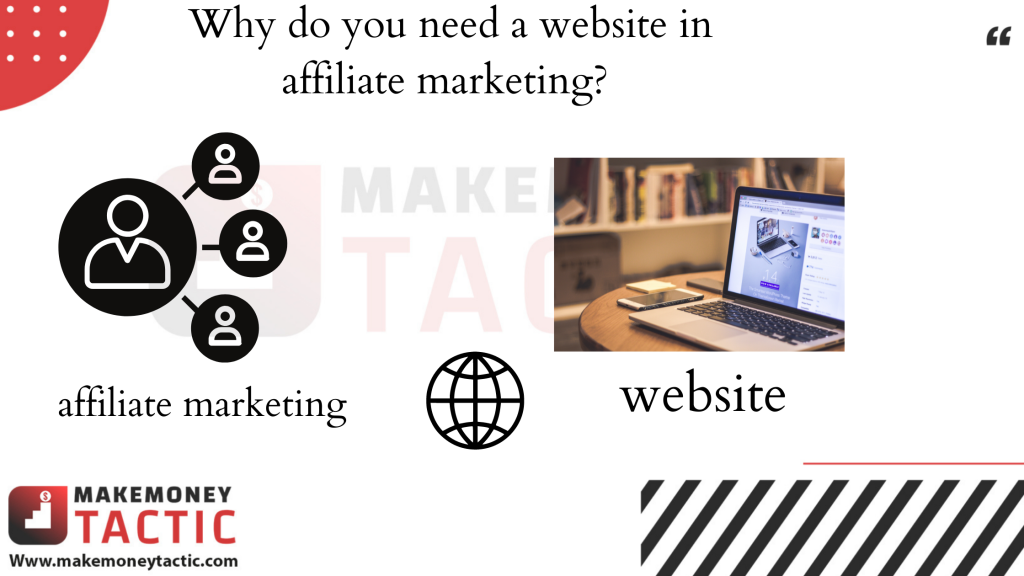 In the affiliate marketing process, the affiliate built a website to display the product professionally. 
He can either design a landing page or write a blog post about the content and publish them on the website. 
Then, he drives traffic to the website. When the visitors see the content, the interested ones will click the link and be redirected to the merchant's official website. 
Having a website is important to convince your audience of the importance of the product. You can discuss the features of the products, and explain how it solves a problem or else. This increases the possibility of getting sales. 
Moreover, when you have a website, you can monetize it in many ways like adding banners, selling ad spaces and more to make more money online. 
Here are the best methods to monetize your blog. 
However, some retailers don't insist on having a website, which makes it possible to skip this step. 
How to start a blog?
If you already have a blog, you can ignore this section. However, if you are a beginner, you should start your blog by following these steps:
Choose a niche: Make sure to choose a niche you are interested in and have some knowledge about. It must also be profitable. Choose your niche wisely, and read this guide to learn how to choose a profitable niche. 
Buy a domain: Make sure to buy a short, meaningful and easy-to-memorise domain. I buy all my domains from Namecheap as they are cheap and secure. Visit Namecheap and choose a domain. 
Get good hosting: There are many web hosting out there like Bluehost, Hostinger, Hostgator, etc… I recommend getting a Bluehost for less than 4.95 $ per month. Check Bluehost offers here to get a FREE DOMAIN. 
Upload WordPress: Upload WordPress from their official site for Free! 
Choose a fast, responsive theme: Choosing a fast, responsive and elegant theme is crucial for a gorgeous look. 
Make keyword research: It is essential to look for keywords for your content. Long tail keywords with high searching volume and low difficulty help you rank easily. 
Write content: Write at least 20 articles of more than 1000 words. Add images and infographics to your content. Here you can learn how to write a blog post that ranks.
Apply the SEO metrics on your content: Adjusting your keywords, Meta, Alt images, etc… must be set perfectly to get organic traffic. 
Connect your blog to Google Analytics and Google Search Console: This will help you analyse and optimize your marketing strategy. 
Congratulations! You got a great blog and finished all the key steps. Now, it is time to get some traffic. 
But if you don't want to start a blog, you can see here other tricks to do affiliate marketing without website.
Why do Affiliate Marketers Need a Landing Page for promoting their affiliate links?
Although you can skip building a website, I don't recommend you to miss having a landing page as it simply boosts your conversions. 
Ask yourself. Would you prefer to be redirected to a landing page that showcases a product or click an affiliate link on a platform? 
Creating a landing page of a single page on any platform is easy to develop. 
Here, you can read about the best platforms to build your landing page for FREE. 
Usually, affiliate marketers use platforms that allow them to design a landing page or publish content for free. They create simple written or visual content related to the product and send traffic to it. You need to put yourself in your customers' shoes to understand how an affiliate marketer should promote his product to the customer. 
The better your landing page is, the more conversions you'll probably get. 
How to do affiliate marketing without a website: 8 Secret Affiliate Marketing Hacks
After discussing the importance of the website and landing page, you can determine whether or not you wanna have any of them. 
Some people complain that you can never do affiliate marketing without a website. Actually, they are wrong. And, you'll learn how to do affiliate marketing without a web site. 
There are a variety of professional ways to do affiliate marketing without a website. They have different customization as well as different results depending on your niche and executing the methods.
Let's stop wasting time and start discussing these Secret Affiliate Marketing Hacks:
1- Using Solo Ads
The concept of solo ads is simple. You look for people with email lists related to. your topic and ask them to send an email designed by you and including your links. 
This is one of the best and easiest ways to find an interested audience without consuming any time or effort. 
You don't need a website to send solo ads. You just need to create an elegant design for your email with a CTR button. Your link may be an affiliate link though I don't recommend it at all, or a link to your landing page. 
Golden tip: What if you included a link to subscribe to your newsletter, then you can send them emails again at any time without having to pay any money? This deserves a test. ?
2- Posting on Online Communities and Forums
Joining communities and forums is very valuable. You contact people interested in the same topics as you where you can share your information, experiences, achievements and more. 
It is easy to build friendships on forums and communities by providing value consistently and helping others to solve their problems.
You can share your affiliate links in communities and forums to get sales by following these steps:
Search for a community or a forum of the same niche as yours. 
Read the guidelines carefully to know whether you are allowed to publish links. 
Join and start posting valuable information without links. 
Be friendly, engage and reply to everyone trying to gain their trust. 
Post your affiliate link indirectly as a solution for the members' problem. 
3- Create a Viral eBook
We love reading eBooks especially discussing important issues. Choose an interesting problem and talk about it in your eBook providing helpful solutions. Embed your links within your eBook and start promoting it. 
Make sure that your topic is interesting and would go viral to get a lot of downloads. Add a catchy title and cover to attract the readers. This is how to do affiliate marketing without a website as I do this myself.
I use Canva for creating eBooks. It is easy to use providing a lot of options and designs. 
Eventually, when people download your eBook and read it, they will click on the links to see what is there hoping that you get some conversions. 
?Click here and Get free access to Canva here! 
 4- Create a YouTube Channel or TikTok
After Google, YouTube is the second largest search engine today. Actually, the links to YouTube videos are also shown at the top of Google's search results. If you don't have a website, you can simply create a YouTube channel and post your affiliate links in the description. This won't be expensive at all. You can make videos with your mobile camera or create videos using online video editors.
You can also create a TikTok account and publish your videos from YouTube. That's an amazing 2 in 1 strategy.
Golden tip: I simply use InVideo to convert articles to videos and publish them on YouTube and TikTok. Then, I put the affiliate links in the description. 
?Click here and Get free access to InVideo here! 
5- PPC Marketing is UP
If you have a budget, save some time and effort and try PPC Marketing. All statistics show that PPC marketing delivers a high return on investment ROI if done right. Therefore, get fast results with paid affiliate advertising. 
Facebook, Instagram, Bing and Google ads are awesome. Try advertising on such platforms with a tracker to optimize your results. With a pay per click advertising model, you don't pay except when you get clicks in your ad.
6- Use Content Publishing Platforms
Do you know that some platforms allow you to publish content and include affiliate links for free? Yes, publish valuable content on Medium or even Steemit for free, include your affiliate links and send some traffic to your content. 
Moreover, these platforms get more than 100 million readers per month. They also provide smart tracking to monitor the engagement levels of your work and optimize it.
However, don't overuse affiliate links and make sure that you are providing real value. 
7- Steal the Power of Social Media
More than 70% of human beings are on social media. This means that your potential customer is also there on social media. Thus, promoting your affiliate links on social media is a great way to get make money with affiliate marketing without a website. 
Create an account on every social platform like Instagram, Facebook, and Twitter. Add your info or your brand's info for more credibility. Then, publish valuable posts consistently to gain your followers' trust. Whenever you feel as if you got your audience's trust, you can start promoting your affiliate links on social media. 
Golden tip: It is not recommended to put your affiliate links directly. You can create a landing page and share your landing page's link on your social media. 
8– Try Email Marketing
Since ever, affiliate marketing has been one of the best marketing strategies that generate high ROI. Honestly, recent statistics showed that each 1 dollar in affiliate marketing can generate 44$, thus the ROI can reach 4400%. That's massive. 
Back to our topic, you can do affiliate marketing without a website using email marketing. Involve your affiliate link or your landing page's link in the body of your email, launch your email campaign and enjoy the sales. 
Now, you know how to do affiliate marketing without a website. These are my strategies, but what about yours? You can share them in the comments.