If you happen to search on the internet for affiliate networks, you are sure to find hundreds of matches. In fact, affiliate networks like Darkblue.com and Incentaclick.com are some of the most popular affiliate networks preferred by people today. However, you may think the title of this article "How to Make Money Online by Joining Affiliate Network only " is misleading because joining an affiliate network only is not enough to make money online except if you do the next step and promote their offers.
Please, complete reading to discover the secret. Let's first know what is an affiliate network?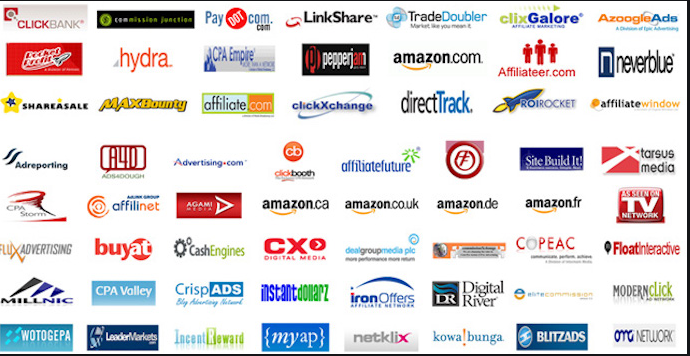 What is an Affiliate Network and How to join it?
An affiliate network is a network of different affiliate programs on one site. Hence it proves to be a one shop stop for those people who want earn money from different sources. In order to join an affiliate network, you have to first be registered with it.
Registration in most cases is completely free. You just need to go to the site of the network click on register or sign up and fill up your details. Make sure to provide all the right details as you may be asked for your ID to verify your personality. Most affiliate networks accept the new affiliates in 48 hours, while others ask for some kind of interview on phone or skype. So, be totally prepared and honest in your application.
Also joining an affiliate network becoming an affiliate does not take much time and investment. Any person, no matter in which part of the world he is can join one of the thousands of affiliate networks found on the internet today.
Being an affiliate of a network involves marketing the goods and services of the various companies and then earning commission depending on your performance. Commission normally depends on pay per click, pay per lead and pay per sale strategies. In the case of pay per click affiliate program CPC, you get paid for every click that a client makes and is directed to the company's website. While in the case of pay-per-lead CPL, you get a commission whenever a customer becomes interested in the product or service and inquires about it. There is also that case which is called the case of pay per sale CPS, you get a commission whenever a sale is affected.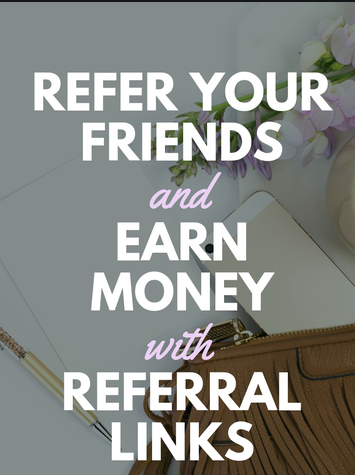 How to Make Money Online by Joining Affiliate Network only? Referral Programs
However, some affiliate doesn't know how to promote these offers or they don't have enough budget. Then what can they do?
They can earn money from promoting Referral Programs. Sounds strange?
If you noticed before, most of the affiliate networks provide referral programs based on where you get paid a commission when the referrals under you perform for the company. So, you sign up, get a referral link then send it to people interested in this domain. You can get the referral of affiliate networks, hosts, SEO tools, and many more.
When someone registers using your link, you either get a commission once or a recurring one whenever he pays in case of monthly fees.
An affiliate network also contains comprehensive affiliate tips for novices who have joined the network. However, before you start working with and affiliate network, or a site providing an affiliate program to know whether it is legit or scam, and hence you have a lot of choices in your hands as to the types of affiliate companies you want to join.
Furthermore, as mentioned before, an affiliate network can be joined by anyone. So even if you are a housewife who has some free time in her hands or a college-going teen who wants to earn that extra amount of cash or a retired professional who wants to earn some extra passive residual income, an affiliate network is the right choice. You can join as many as affiliate networks and other sites providing referral programs as you want. Hence you can get your income from different sources.
How to bring traffic to your CPA network Referral
As said above, some affiliates are not interested in promoting the CPA offers and looking for a recurring profit.
Therefore, we advise them to promote the CPA network itself.
By promoting CPA networks like Monetizer, Maxbounty, Clickbank, etc… you will get a commission according to the profits of your referrals.
If the referrals get 100$ every month, you will get a certain commission. The commission may be 2, 3 or 5%.
The question now is how to get people to sign up through your link?
Here are some effective traffic sources to promote your CPA offers or referral link and get a good return:
1. Social media marketing
Social media platforms are one of the best ways to get traffic to your link. Facebook, Instagram, Twitter, Pinterest and so on can help you build an audience and make them. sign up through your link. For the best practices, follow these steps:
Open an account and set up your profile photo and info. 
Add some posts explaining the features of the network. 
Post a tutorial to use it. 
Add a case study showing your results
Engage with your followers and comments. 
Offer help for the people if they join from your link. 
2. Pay per click marketing (PPC)
No doubt that Ppc can be a very fast and effective means to drive targeted search engine traffic to your referral. However, you should take some time to learn the steps, so you don't waste your time and money. Driving traffic without knowledge of how to analyse, track and optimise is just a way to burn your advertising funds.
3. Media buying
Media buying is the process of buying banners in other blogs, forums and websites of high traffic.
Just find websites and blogs of a relevant niche, and ask their owners to buy a banner from them to promote your offer.
4. Youtube marketing +Joining Affiliate Network
For getting targeted traffic to your CPA offer or affiliate network referral , you can also use Youtube. Youtube is the second largest website after Google. This makes creating a Youtube channel, publishing good videos and using it to get traffic for your offer a very effective plan. 
You just need to talk about the CPA network and how it works in your videos. Then, you can include the referral in the description of your videos.
If managed correctly, you will get massive traffic.
5. Forum marketing
Forums are a special kind of website where people chat and discuss certain issues. For your CPA offers, you can join the forums and post a review about the CPA. network. Then, you can share your referral link encouraging people to try it.
However, you have to make sure not to span any forum to you will be banned.
Contribute and provide real value in the discussions. Put your link only after providing a lot of benefits to your colleagues.
6. Email marketing
For any kind of offer, email marketing is a top way to get traffic.
If you have an email list of subscribers interested in CPA and affiliate, you can send emails to those subscribers explaining everything about the CPA network and how it works.
Then, you can ask him to join it and send them the link.
Make sure to build trust with them before you send any links. 
Finally, I guess that implementing the above traffic sources in your marketing strategy can be very helpful if you target those interested in CPA, affiliate and online jobs.