If you do Affiliate marketing and earn money online, you no longer feel unfamiliar with the term CPA, CPA marketing and online marketing. It is an opportunity for marketers to make a lot of money online with CPA offers. You do not need to build a website with huge traffic or a thousand investment capital. You do not need decades of accumulated experience or expertise at all.  It is just about joining the right CPA networks and find the best CPA offers. Right here, let's see how to make money with CPA marketing!
✅See also: Olimob Review: A Leading Smartlink CPA Network
✅See also: Monetizer Review: How to use Monetizer?
What is CPA marketing?
CPA is an acronym for Cost Per Action, which means cost-per-action marketing. This is a popular way to make money online. 
Also sometimes called Pay Per Action or PPA. This is an example of online advertising, where advertisers (those selling products) pay a publisher (site owners) for a specific action taken by a visitor to the website.
CPA marketing takes place between an advertiser looking to spread his brand awareness and get conversions for his offers, an affiliate network or CPA network which displays this brand and its offers, and affiliate/affiliates who promote these offers to get conversions and earn money.
As affiliate/affiliates, when you promote these links on your website, blog or other platforms,  people click on these links, take a certain action, you earn money.
CPA is Cost Per Action. The user that will do those actions could be:
– Provide email address
– Submit form
– Accept free product trial
– Take a short survey
 – Sign up for the newsletter
There are many other actions, but instead of making a sale, you get paid even if the product isn't sold. This is like affiliate marketing, but you get paid when your visitors take certain actions. 
In general, the more actions your visitor has to take on a provider's website to achieve a conversion, the more you will get paid.
✅See also: What is CPA Marketing All About and Why You Need It?
How To Make Money With CPA Marketing: Common CPA Forms
CPA has 3 basic forms of fee calculation such as:
– CPS (Cost per Sale): Cost per customer purchase, i.e., the cost to get 1 order. When a person completes purchases, the sales are done, and you get a commission.
– CPL (Cost per Lead): Cost per customer leaving information, i.e., cost per information acquired.
– CPI (Cost per Install): Cost per app install. This index is very important for software development companies, especially technology start-ups.
Of the three forms above, CPS (Cost per Sale) is used the most because it is a factor that directly affects the profitability of businesses, especially retail businesses. For businesses dealing in high-value product lines that need to undergo consultation before making a purchase decision, CPL is important because it is the cost to find a potential customer. Choose the form that suits you better.
Distinguish CPA from CPM, CPC
CPA, CPM, and CPC have commonly used terms in online advertising and are the basis for advertising money, and different advertisers will have other bases. Through these metrics, you can measure whether your advertising campaign is effective or whether the percentage of commission earned is more or less.
– CPM – Cost per Impressions: this is the cost for 1000 impressions. When you bring an ad to reach 1000 people and make those 1000 people see your ad, there will be 1000 impressions. This cost of impressions per 1000 people is CPM.
– CPC – Cost per Click:  cost per click, that is, after seeing the ad shown to 1000 people, you need to care about how many of those 1000 people click on the link on that ad. The cost per click is CPC.
Typically, Facebook is an advertiser who charges based on the number of impressions, i.e., the cost per CPM. Facebook does not care after the customer sees the ad will do it. It only cares how many people visit your ad and charge. 
And Google also has a type of display advertising that is GDN, which is the type of banner display advertising on Google's network. This method charges based on the clicks of users looking to earn money. 
Other types of Google ads, like Google Search, are similar, charged based on the number of Clicks, i.e., charged on CPC, and it shows how much it doesn't care, and I get free CPM.
– CPA – Cost Per Action:  with this form, you need to care about how many people the ad shows and how many people click on that ad. 
How many people order, leave information, and install applications among people who click? This is the most important parameter that businesses or advertisers need to pay attention to because every result that the business needs to know is cost-based. 
Charge-on-CPA model is used a lot by affiliate sites. In that affiliate network, affiliate/affiliates will be advertisers to advertise products to other businesses.
✅See also: How to do Affiliate Marketing Without a Website: 8 Secret Hacks
How To Make Money With CPA Marketing: 1 lead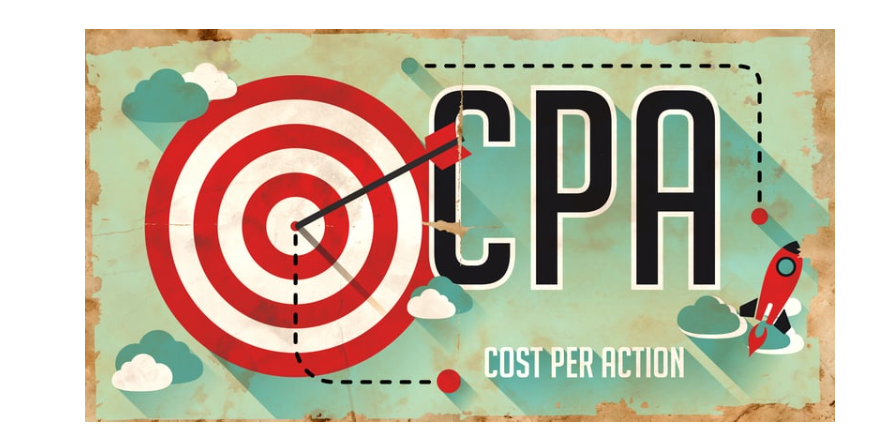 At this point, we can partly understand what CPA is in Marketing. For you to make money is not easy. Your leads vary significantly as it depends on how much money the vendor thinks the prospect will earn for him over a period of time.
In particular, it depends on the action that must be taken to pay. What does it mean? With a simple email address that a customer provides, you can be paid up to 2 dollars. If they register their name, profession, and contact information, you will be paid up to 7 dollars.
Just choose the profitable offer and create your campaign for promoting it.
✅See also: What Is Remnant Traffic And Does Monetizer Work With Remnant Traffic?
How To Make Money With CPA Marketing on your website? CPA marketing step by step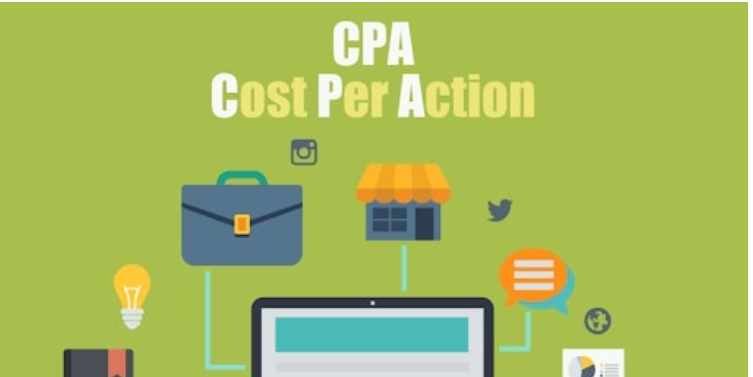 Here is a CPA marketing step by step guide to help all affiliates:
⏩ Find an offer
The first thing you need to do is find an offer. The easiest way to find an offer is to visit Offervault, which is like a search engine for CPA offers from the most reputable CPA networks. You can search by network (if you already have interests), categories, prices, countries, and even keywords.
When you find an offer that you think will work for you, click on the listing to see more details. If you are satisfied with the offer, you need to join the network that runs the offer.
⏩ Get accepted by the CPA network
CPA has been explained in detail, and to be accepted by the CPA network, you need to pay attention to the following. There's no simple way for affiliates to be accepted, but there are a few things you can do on your network application form to increase your chances of being accepted. 
You will have to fill in your details, including your phone number, as they usually call you. The CPA network has to check you out to ensure you're a legitimate business that can send them some leads.
Some things that can help you get accepted:
– Your own website with domain email address (yourname@yourdomain.com).
Be honest in all your communication. Even if you are a newbie, don't hesitate to say so.
– Call them before they call you. Most CPA networks will want to talk to you over the phone before approving your account. Calling them right after submitting your application will show them that you are interested and serious.
Look for only legtimate CPA networks like Maxbounty, Monetizer, Adworkmedia, etc. to get massive profits and commissions. You must have heard about them.
Don't apply to a single network but joining many programs for better opportunities and earnings.
✅See also: How To Join CPA Network: How To Get Approved For CPA Networks For Beginners
⏩Integrate CPA offers into your website  
Now that you've joined the network, it's time to integrate the CPA offer into your website. While you can include banners on your website, it will look better and more natural if the links are relevant to a content or if they are integrated into the design of the website. You can also look for trending offers.
To fully integrate your link, you should have a custom design with the colors of your website, which can always be something you need to keep in mind when starting to earn some money.
When you place a CPA form on your website, you promote a specific product from a vendor. The form typically asks customers for their name, address, email, phone number, and perhaps even credit card details.
As a successful website owner and marketer, your task is to make your website and offers to look attractive enough for visitors to submit their information. Once they do, the seller will pay you the agreed amount to the potential customer.
Affiliates publish content on other blogs, platforms and forums to get more commissions.
So we've introduced you to what CPA is and how you can start getting paid from prospecting, not selling.
⏩Promote CPA offers 
You joined CPA networks, choose CPA offers and it is time to promote these CPA offers and earn money.
You can promote them on your website with SEO, social media, forums and other platforms with any strategy.
✅See also: How to Promote Affiliate Offers: 20 Ways to make money with Affiliate Offers
How can I earn $500 in one day through CPA marketing?
You can earn 500$ in one day through CPA marketing by following these steps:
Choose a micro niche for your business.
Create a website, blog, YouTube channel or landing page.
Join CPA networks and choose products related to your niche.
Write content about your offers, where you promote two or more offers in the same piece of content.
Share your content daily on Facebook, Instagram, Twitter, Quora, Tumblr, Reddit and LinkedIn.
Publish 25-30 content per month and share them consistently.
After 3 months, you'll start to see up to 500$ per day and more.
Does CPA marketing still work?  
CPA marketing and affiliate marketing still work. Recent statistics showed that:
The affiliate marketing industry worths around $12 billion.
More than 900,000 active affiliates work in Amazon Associates only.
Almost every business that sells product or services is launching an affiliate program to attract affiliates
All these statistics shows that CPA marketing still works and generate profit even for beginners, and it will continue for a long time.
✅See also: CPA Marketing Guide: Learn CPA Marketing Step by Step
How can I make money online with CPA Marketing?
To earn money online with CPA Marketing, follow these steps:
Learn CPA marketing and Affiliate marketing: You should start with learning CPA marketing and Affiliate marketing, and here are a few guides to learn everything you need about it and get answers for all your questions: CPA Marketing Guide: Learn CPA Marketing Step by Step, How to Start CPA Marketing for Beginners?, and What is CPA Marketing All About and Why You Need It?
Join CPA networks: Join CPA networks like Maxbounty, mobidea, Monetizer, Adworkmedia, etc. Here is how to join CPA networks.
Choose affiliate offers that are related to your niche. Here is How to Find a Profitable Niche for Your Business.
Promote these CPA offers: Here is  How to Promote Affiliate Offers: 20 Ways to make money with Affiliate Offers.  Apply them to promote your offers, get conversions and earn money.
Is CPAmarketing better than affiliate marketing
Actually, CPA marketing is a part of the affiliate marketing model, but it depends on specific model which is CPA ( cost per action.)
Is CPA marketing still profitable?
People are making a lot of money through CPA marketing and affiliate marketing today which make it a profitable way to earn money online with low investment. Start your CPA affiliate marketing journey today.