Affiliate marketing is simply to promote an offer of someone else and get commissions. However, with thousands of offers related to different niches, the question here is how to promote affiliate offers and how to make money with Affiliate Offers to get leads and earn money. 
How do you get commissions from affiliate offers? 
Working online and earning money with affiliate offers is easy, you just have to promote their offers on the right platforms to find interested people who will click your links and complete the offer. These offers may be completing a survey, filling out a form, subscribing to a newsletter and many more. So, all what you need is to promote affiliate offers. However, some people don't know how to do it, so complete reading to find out some amazing tactics. 
How to Promote Affiliate Offers?
Here, we provide you with the top 20 different ideas which you can try to make money with Affiliate Offers and earn commissions. Each one of these is an effective technique with many steps which must be analyzed properly before starting, so don't just try all of them together and get lost. Start one by one, put your plan for one technique, apply it, fix the problems if they are found and wait for the results. Once you finish one of them, you can move to another one. 
After a few days, or weeks, you will start seeing results and earning a passive income.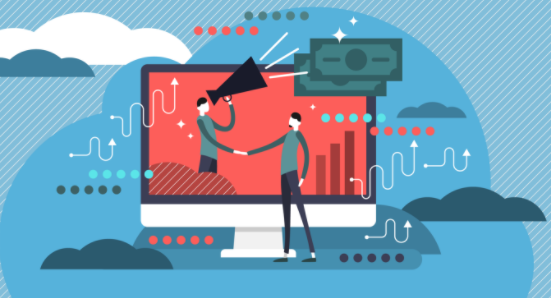 Make your own Website
Actually, it's not a way to promote your offers only, but the base for any affiliate marketer. Making a website is crucial for any affiliate marketer to display his offers. No need for a professional website. You can just make a free blog on blogger or Tumblr and upload a landing page related to your offer. 
Make sure that your lead page looks good enough to be trusted by the visitor and have good content to help people find what they wanna know about the offer. 
Promote affiliate offers on Facebook Pages
Facebook pages are a simple answer to how to promote affiliate offers as promoting affiliate offers on Facebook pages is one of the best ways to generate leads due to the wide audience there. Having a Facebook page of a certain niche and a number of engaged followers will help you build a community and promote your offers. 
Make sure that your Facebook page provides useful content, and all your offers are related to your niche. 
Make a Twitter Account to promote affiliate offers
Twitter is another amazing social media platform which has a wide audience too, but with a little space to work in the post which makes it harder than Facebook but still effective. 
Create a twitter account, write a small caption with hashtags, shorten your link and post. 
Remember that social media platforms, especially Facebook and Twitter are great sources of traffic to your offers as well as your website, so you must use them. 
Make an Instagram Account
Instagram is another good platform to promote your affiliate offers. Some may not believe in promoting on Instagram as it doesn't allow links in posts. It is not a big deal, you can still implement your links in your Bio, or send them in direct messages to your followers. After all, if people are not tending to promote on Instagram, this gives you a better chance to promote affiliate offers and get leads. 
Pinterest and Snapchat
Why not trying to promote your affiliate offers on Pinterest and Snapchat? Each one of them has a big audience interested in different niches. 
Choose a niche, create an account then start promoting. 
Note: Make sure to direct your audience to your website or lead page which has your affiliate link to avoid being banned. 
Make YouTube Promotion videos
People like videos… The combination between the voice, music and visual effects is really attractive. So why don't you create videos to promote your offers. Actually, offer-promoting videos are beneficial, but what may be even better to generate more leads and attract more people are informative videos that discuss a problem then suggest the offer as a solution.
Make sure to do some searches about how to create a good video with basic video and audio quality.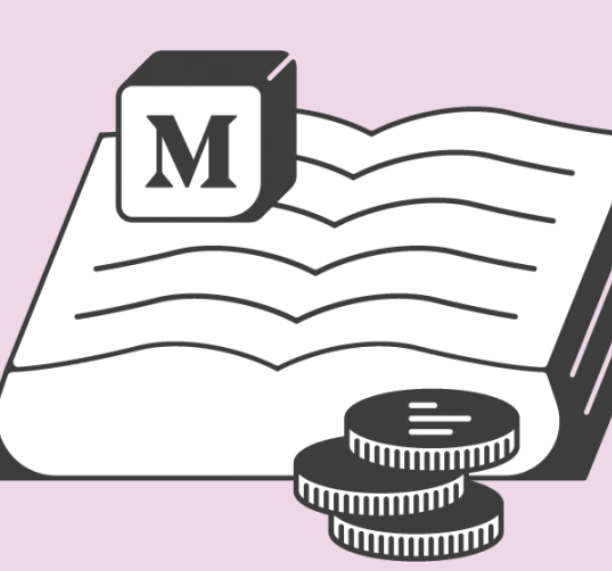 Write articles for Free Platforms
There are tons of free sites out there where you can write free articles about your product and put your affiliate link to get leads. Have you ever heard of HubPages, Medium, Wix and EzineArticles? Those and several other free content platforms get millions of views every month, and they allow users to create their own blog and publish articles there. You can also write articles that refer the audience back to your main blog to get traffic.
Some of these platforms accept putting affiliate links directly, while others have rules against so make sure to check the guidelines before starting. Remember that you are making a name for yourself, so don't just write anything. Make sure to write high-quality content which really benefits the reader. Your articles will rank which helps you in SEO and get leads for CPA then you'll get more money. You must include them in your how to promote affiliate offers plan.
Make a blog that reviews products
Create a blogger that reviews all your products, services or offers. Try to be honest with your reviews to gain the readers' trust. Write the pros and cons as well. Then give your own advice and put your link. You'll get good clicks from them.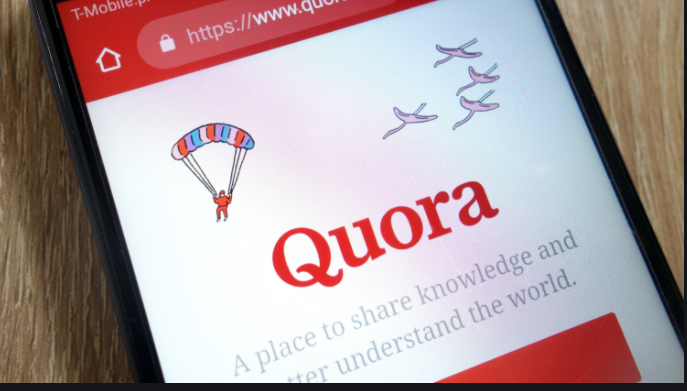 Answer Questions that belongs to your niche on Quora
Do you know Quora? Actually, Quora is a site where people ask questions about different things and others answer them. You can find questions about different niches. Your goal here is to search for questions related to your niche and answer them. Finish your answer with a link to your website or lead page. 
Quora can send massive traffic to links if you keep posting informative articles as it gets millions of views every month. 
People at Quora hate to be treated as customers, so they are smart enough to out-do their posts. However, you must be smarter and act like a real user. Use fluent English in your answers and give a beneficial answer to the question then put your link. 
Write Larger Comparison Articles with Multiple Links
Why sticking with small articles? Go wider and develop bigger articles. Articles about the top 5 usually attract readers and encourage them to read and discover things. People like to see options where they can choose this or that. Make tables, photos and descriptions for each product, and let the reader decide what he wants. All the products will have your links, so you are the winner whatever they choose. 
Combine Canva and Pinterest to get awareness and promote affiliate offers
For unknown reasons, most affiliates ignore Pinterest though it is a very strong platform. Don't be that stupid to believe that this place belongs to food and crafting only. Be sure that Pinterest pins related to any topic can drive a big traffic to the link posted. Pinterest is still huge and can totally help you in promoting your affiliate offers and get traffic. Use Canva for creating amazing images in seconds.
Don't miss any article of our Canva Series:
✅See also: Canva Review: Learn How to Make Up to 245$ from Canva
✅See also: What is Canva App? Is Canva Good for Graphic Design?
✅See also: How to Create Images for Website in 30 Seconds with Canva?
✅See also: How to make money with Canva: Canva Contributor & Canva Creators
✅See also: Canva YouTube Thumbnail Maker: How to Make Good Thumbnails?
✅See also: The Best Online Quote Poster Maker: Create Quotes in Minutes
✅See also: How to Make a Free Business Card Online in Canva?
✅See also: What is Canva Used for & How to Make Logos in Canva?
✅See also: How to Create a Landing Page in Canva in 2 minutes? Fast and Easy
Join and Promote (Carefully) on Web Forums
You can't ask How to Promote Affiliate Offers with the presence of all these forums on the internet. You can find a lot of forums for almost every niche, and each forum has a big number of old and dedicated audiences. Just look for related forums, join them and promote your affiliate offer. 
If you have a good, relevant offer you can promote to that kind of community, go ahead and join the forum.
Don't just put a post about the offer and tell others to sign up. It will look like spam and you'll get banned before even getting a single click. Think out of the box, act as someone asking about this offer whether it is legit or not. Then wait some time and tell them that you tried it and give a good review about its pros and cons. Try to encourage them to take action without knowing that you'll benefit from this. 
Join and Promote in Existing Facebook Groups
Just like web forums, we have Facebook groups too. However, these groups are younger and wider. Use the same method above in promoting your offers and try to deal with the biggest number of available groups to Facebook groups. You can find thousands of Facebook groups, just put the keyword on the search box and find these groups. Then join them and start posting informative posts to get the trust of the friends then post the link of your lead page. If you gather 100 active groups and post in 5 groups everyday, you'll get a lot of traffic in a few months.
Note: Don't overpost in the groups to avoid getting limitations on your Facebook account. 
Promote affiliate offers by commenting on Posts from Large Facebook Pages
It is not a good way and mainly considered spam, but still effective if you are asking how to promote affiliate offers. Therefore, many people tend to use it to get traffic for their website or lead page. Just choose a Facebook page related to your niche, and find a post with hundreds of comments, then just copy-and-paste a short caption with your affiliate links in the reply of the comments.
Although it is effective, it is still not professional. However, if you choose a big post and just put a comment talking about your experience with a certain product or offer, it may leave a better impression. 
Leave Good Comments on Relevant Blog Posts
It is another spammy way, but also effective. Search for blogs with a similar content to yours, then look for comments and reply to them with the link of your land page. 
Build a Mailing List to promote affiliate offers
It may look like an advanced marketing strategy, but building a mailing list is one of the top ways to promote your offers. This technique seems to be a long-term strategy which will provide the marketer with many sales with every broadcast. However, in order to convince your readers to subscribe to your email list, you must give your readers good information, tutorials and instructions. This will build a sort of trust between both parties, so they will subscribe to your list to get offer's deals and recommendations.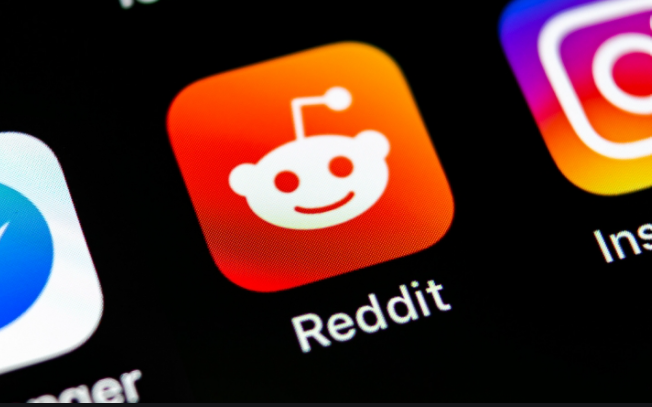 Consider Promoting on Reddit
Reddit is a platform with millions of subdivisions. The people on Reddit are educated users who discuss important topics, and it is not easy to convince them to click your links. Either provide informative posts with really useful offers or you'll be banned. 
You also need to spend some time posting and engaging on Reddit to get enough karma or you can pay some money and join their own paid ads system.
Do some Paid Facebook Advertising
We all know the power of Facebook, but with paid Facebook ads, the power is doubled. 
In short, Facebook ads help you target your audience accurately. You can determine the age, interests, demographics and many more, so you can easily find your audience and promote affiliate offers. 
Facebook ads. Facebook ads have a ton of very good targeting options to help you narrow down to the specific audience you want to reach, which is why they can be one of the best platforms to use.
Try promoting your tweets to promote affiliate offers
 It may not be as useful as Facebook ads, but it is still cheap and it let's you target your audience clearly. Write a good caption with an attractive landscape, then promote it. Make sure that your tweets are catchy enough to get the attention of the readers. 
Pay some money for Native Ads
How to Promote Affiliate Offers is not a big issue with the availability of Native ads. Native ads like Google ads, Bing ads, MGID and many other networks are one of the top ways to promote affiliate offers because it helps you reach millions of people everyday. Most of these ad systems will not approve direct affiliate links, so you need a good land page. You should also put your target wisely to find the interested audience without spending too much money.Ho