Today, the job demand of people is increasing and requires a lot of expertise. You don't want to spend too much time searching for jobs online and posting announcements from companies. Thenو Linkedin network – which provides employment information, personnel, etc., will be the optimal solution for you! Today, we will learn what is the LinkedIn network and how to register Linkedin accounts for businesses.
What is the LinkedIn network?
Linkedin is a social network whose users are mainly professional members. Linkedin mainly focuses on business users, professional individuals, and people who need to find jobs and recruit. Linkedin's operating and development platform is similar to Facebook. You just need to register for an account and complete your profile, including a brief summary, a short bio, work experience, and qualifications. Similar to most social networks today, Linkedin allows you to connect and share with people. And, of course, in this environment, your connections will often be colleagues or people from companies that you are interested in, want to work with in the future, people in the same industry as you, and people who are interested in working with you in the future so you can exchange.
✅See also: What are Black Hat SEO Techniques? Do They Work?
Do you need Linkedin accounts for businesses or not?
To answer this question about Linkedin accounts for businesses, we need to understand the advantages of the Linkedin network.
If you have a good understanding of Linkedin, you will immediately know the first and most outstanding advantage of Linkedin. Thanks to that, you can not only create relationships with friends and colleagues but also connect with people you do not know but work in the same field as you. From there, it opens many relationships, helping you find career opportunities, and develop work and career.
There are many ways to develop a network of relationships on Linkedin, but mainly the following two ways:
The first way: thanks to the "network expansion" feature. Linkedin will analyze and evaluate your personal profile to provide a list of people you may know or have in common. As a result, you can more easily and proactively choose the people you want to connect with.
The second way: expand your network through a tier 1 connection. Each person in your tier 1 connection has their own network. And the people in those networks are your level 2 and level 3 connections. The simplest way is to go to the profile of any level 1 connection and click on the "number of connections" (connections). Here you will find a list of people the level 1 connection knows. That way, you can connect with these people to grow into your 1st level connection.
2- LinkedIn helps you find information about companies quickly and easily: 
If you are looking to join a certain company, besides finding the company's information on the website, the first step is to search the company information on social media especially Linkedin by checking the account of the company or the individuals' profiles who have been working in that company.
3- It helps you improve your professional knowledge: 
A Linkedin network is where many professional groups are established to exchange knowledge and working experience in a specific field. These groups are established by experts or individuals with expertise in the same field to connect and share with those who need to learn. Therefore, when you join the group, you can discuss, share and learn many things.
4- Helps you build your personal brand: 
This greatly affects your personal brand on Linkedin as well as brings a lot of benefits to you. Linkedin is a professional social network, so its members are mainly commuters, employees, and civil servants, even from CEOs and directors to employees of companies and corporations.
Therefore, you will have many advantages if you have an impressive and good personal brand on your LinkedIn social network. This means that you create credibility in the eyes of people. Therefore, when you have the desire to work or do business with a certain company, it will be easier and more convenient for you.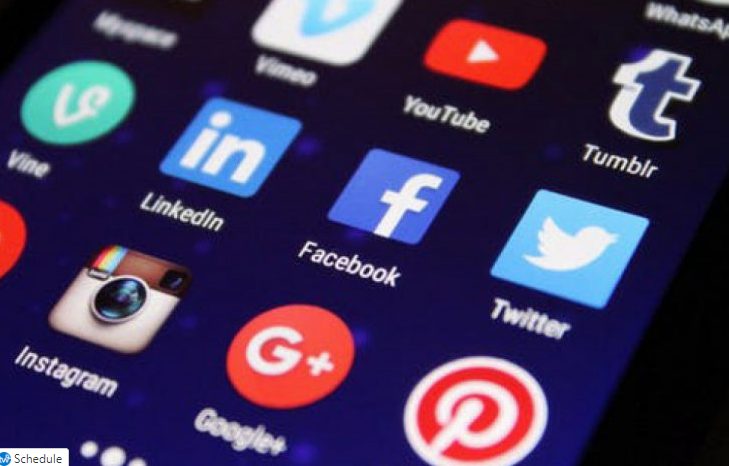 ✅See also: Start Your Own Online Business With Zero Audience
How do I create a small business Linkedin account?
Here are the steps to create a Linkedin accounts for businesses:
Access to the link: LinkedIn.com to sign up and click on the "Join Now" button.

Fill out the required information for your personal LinkedIn profile to apply, including your name, email address, and password.

Click on the "Continue" button and verify your email address.

Once you have a personal LinkedIn account, navigate to the top right corner of your LinkedIn homepage and enter on the "Work" icon.

Click on "Create" button on top of the page, and choose "Create a Company Page"

Fill in the required information for your company, including the company name, company size, industry, and company website.

You can upload a logo or cover photo for the company page, and add a company overview and other details to complete the page's setup

Once your company page is created, you can start publishing updates, posting jobs, and connecting with other professionals to grow your business network on LinkedIn.

Invite your employees to follow the page and add them as page administrators, so they can also share updates and post on the page.
Now, your business account is ready to manage and you can log in anytime to place your business in the market.
4 ways to use Linkedin accounts for businesses
Here are the most important 4 ways to use LinkedIn accounts for business:
Building a professional network: LinkedIn is a great platform you can select for connecting with other professionals in your industry, as well as potential clients and customers. By building a strong network, you can expand your reach and increase visibility for your business.

Generating leads: LinkedIn's advanced search and targeting features make it easy to find and connect with potential leads. You can also use LinkedIn's advertising platform to target specific audiences and generate leads.

Recruiting talent: LinkedIn is a valuable resource for recruiting top talent. You can post job listings, search for potential candidates, and connect with potential hires.

Branding and thought leadership: LinkedIn is a great platform for building your brand and establishing yourself as a thought leader in your industry. You can share content, participate in industry groups, and engage with your network to build your personal and company brand.
3 important LinkedIn marketing tips
To get the most of your LinkedIn account for business and individual, follow these tips:
Optimize your LinkedIn profile by making sure your profile is complete and up-to-date, including a professional headshot, detailed job descriptions, and relevant skills and endorsements.

Use LinkedIn's targeting features like location, job title, and industry, which you can use to reach specific audiences. Use these features to target the right people and increase the chances of conversions.

Engage with your network by building relationships, commenting on posts, sharing relevant content, and participating in groups. 
These tips are valid for user of all kinds of LinkedIn profiles, LinkedIn premium business, etc. You'll find a lot of solutions.
4 LinkedIn marketing tools
LinkedIn has a lot for you to help you grow your business including:
LinkedIn Ads that allows you to create sponsored content, sponsored InMail, and display ads to reach targeted audiences.

LinkedIn Sales Navigator which allows sales teams to find and connect with potential leads, as well as track their activities and interactions.

LinkedIn Learning which offers a wide range of courses and content to help professionals develop new skills and advance their careers.

LinkedIn Company Pages that help you in building your brand and creating visibility for your business on LinkedIn. It also help you in sharing company updates, posting job listings, and showcasing your products or services.
Try them to grow your Linkedin accounts for businesses.
✅See also: How to earn money from Linkedin: Earn up to 15000$ per year
FAQ questions about Linkedin accounts for businesses
Can a business have a Linkedin account?
Yes, businesses can have a LinkedIn account in the form of a LinkedIn Company Page. A LinkedIn Company Page allows businesses and recruiters to build their brand, showcase their products and services, and connect with potential customers, employees, and partners on the platform. Additionally, this option can be administrated by multiple employees, each with their own real LinkedIn profile, this allows for a variety of content and a human touch to the page.
Is Linkedin business account free?
LinkedIn offers a basic version of its platform that is free for businesses to use, which includes the ability to create a company page, publish posts and updates, and connect with other professionals. However, there are also paid premium versions of LinkedIn that offer additional features such as analytics, advanced search capabilities and the ability to send InMail to non-connections, these are called LinkedIn Sales Navigator and LinkedIn Recruiter which are meant for sales and recruitment respectively and are mainly for B2B companies.
Can I have a separate Linkedin account for my business?
Yes, you can have a separate LinkedIn account for your business. This would be in the form of a LinkedIn Company Page. A LinkedIn Company Page allows businesses to build their brand, showcase their products and services, and connect with potential customers, employees, and partners on the platform. It's important to note that LinkedIn Company Page is a different entity from a personal LinkedIn account, it doesn't have direct messaging feature and company's updates can only be seen by the people who follow the company page. Also, it is important to have a separate email address for the company page.
LinkedIn is the best place for freelancers, job seekers, recruiters and others. You can find people at different levels starting from the header, manager, suppliers, etc. This networking platform is a great place for people seeking for jobs and