How to get more YouTube subscribers for free is always a topic of most interest today. Perhaps no more introduction to YouTube is needed. One billion hours of content are viewed every day on this multimedia platform! That equates to a period of 46,000 years. And another great thing about Youtube is the number of time users spends on it.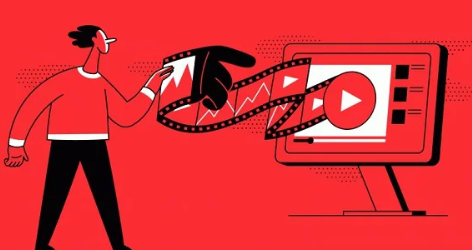 Believe it or not, the average session length on YouTube is 40 minutes. And this has changed the structure of time that people spend on social networking sites such as Facebook, Instagram, or Twitter.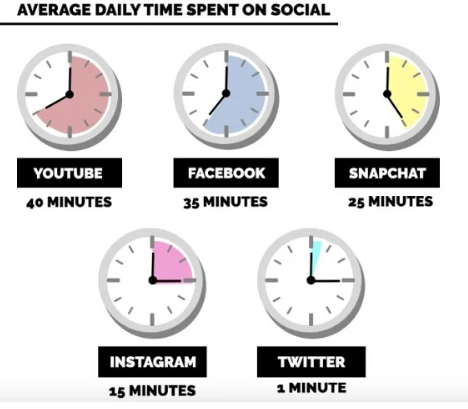 Next, let's talk about user engagement. Here are some surprising facts about YouTube's potential:
If you look at the above statistics, you can see that this is a huge playground for any content marketer who wants to jump in. Currently, the number of people following the path of becoming YouTube content creators or Youtubers is also growing strongly. But just setting up a YouTube account, shooting specific videos, and uploading it is not enough to get people to click the "Subscribe" button and follow you on YouTube.
You must develop robust strategies to attract viewers and convince them that you are a character to watch and look forward to your video products. In this blog post, you will learn about my creative 13 ways to how to get more YouTube subscribers for free.
How to Get More YouTube Subscribers for Free? 13 Creative ways
If you have no ideas, let's learn through 13 ways to do this with the Eurasian Digital Marketing Course, you will get suggestions to drive subscribers to your channel and strengthen your brand on Youtube.
1- MONITOR USER ATTENTION SCORE TO ASSESS STORYTELLING ABILITY
Youtube expert Bing Chen stated, "An irreplaceable element is a good storytelling. We recommend looking at the dashboard and paying attention to the attention score."
So what is your attention score? This score will show how much attention and time people spend watching your videos.
You are doing very well if your score is in the red area. But if it falls in another area, you need to try to improve it further.
There are two main types of content on YouTube: entertainment and informational.
Entertaining videos attract viewers with good titles or catchy thumbnails, so the initial level of attention may be high but will fade towards the end.
Here are the elements that make a great entertaining video:
The 5 Second Rule – A good entertaining video must capture viewers within the first 5 seconds. You can use questions or put yourself in an odd situation, and don't forget to create contradictions that immediately make viewers feel the suspense.
Storytelling – This is the essential focus of the video. Learn how to incorporate a good story into your video so that viewers stay with you until the end. You can use tips in advertising or create contrasts to achieve this goal.
Short – Entertainment videos should not be too long. 1-3 minutes is ideal. At this time, observing the attention score is very necessary. Where do people usually stop watching? Is it in the upper part of the attention span?
The second type of video is informational, such as process instruction, how-to, DIY (do-it-yourself) clips, etc. Contrary to the above entertainment video type, the attention of informative videos is This news tends to be the opposite.
Low initial attention score – Most traffic will leave at this top. People quickly decide whether to learn about the problem they want to explore from a video.
High-end attention score – Those who stay past the 2-3 minute mark will often watch the video until the end.
Step-by-step – Excellent informational videos keep people engaged by showing the steps in sequence to get something done. In fact, people tend to pause videos to take notes or follow along. Think about how you learned to follow a paper folding tutorial video or use some software.
Duration – The length of the informative video is also not so important as long as you answer what the viewer needs.
2- USE ANNOTATIONS
Youtube's "Annotations" are the notes placed on your videos. You can use them to increase viewership with the following techniques:
Call to action – Create a sticky note on your video that prompts people to follow your channel.
Spotlight annotation – This function allows you to create a clickable caption on top of the video, thereby driving viewers to a specific landing page or the product page.
Links to other videos – these captions also allow you to link to related videos (yours or someone else's).
It is up to you to decide where these captions will appear on the video. You also control when they appear and disappear. When someone watches the video, these annotations will be displayed, but the viewer can go to the player's menu and turn them off.
3- 4 SUPPORTING FACTORS TO HAVE A GOOD VIDEO
Behind a good video, there is always an extensive investment. Let's take a look at five critical factors to support a quality video:
Keyword research – You won't get traffic, not to mention high-quality traffic. If you don't do keyword research to see which words have high search volume or are trending, go ahead and do keyword research. Try to avoid long-tail keywords in video building.
Transcript – After you have recorded the video, synthesize the transcript (the text presents the dialogue and the audio content in the clip) and upload them to Youtube. This will provide Google with clearer context and support for indexing and help viewers get more words related to the content for more convenient searching.
Manage social media channels – Take advantage of social networks. Share videos 2-3 times weekly on Facebook, Twitter, and other platforms. The more you share, the more likely the video will rank high.
Your Page – After about a week, embed that video on your website. You then repeat the process of sharing it with other platforms again.
All of the above content revolves around creating and sharing videos. Discover some more ways to share your content. This is a great way for how to get more YouTube subscribers for free.
4- ADD YOUTUBE WIDGET TO THE PAGE
You can generate traffic for your video if you already have a website that gets a lot of traffic by putting a widget on it. Here are the steps to do it:
Embed videos into your page – so you won't "push" traffic outside your site but keep them engaged on your site. If viewers are watching your videos on Youtube, there is a high chance that they will be distracted by other videos.
Use widgets to invite subscriptions – Invite your site visitors to subscribe to your Youtube channel from the widget icon in the sidebar. The setup is extremely easy, and you can follow the instructions available on the Internet.
Icons/images with calls to action – You can insert two call-to-action buttons while the video is playing (like the illustration above). The "Click Here to Subscribe" button will take viewers to a confirmation page, while the "Click Here to Watch More of Me" button will take them to other videos. You have the right to change these sentences at will.
5- ADD FEATURED CHANNELS
You can also grow your followers by collaborating with other YouTube creators. You can find this option on your channel page.
Click "Modules," select "Other channels," and click "Save changes (This will make "Other Features" available on your channel.)."
Add the channel(s) and save it.
Make sure you select content creators that are relevant and relevant to your niche, as well as characters you think viewers will derive value from.
Once you've found the right content creator "partners," add them to the "Featured Channels" function. After a while, you will get traffic from these channels because they also choose you to be their "Featured Channel."
✅See also: Pinterest Marketing Strategy: How to Get traffic from Pinterest- 10K Visitor
✅See also: How to Drive Traffic from Pinterest to Website?
6- CREATE PERSONALIZED VIDEOS
Did you know that the Old Spice brand (specializing in deodorants and personal care products for men) has created more than 162 2-minute videos from just one of their original "Smell Like a Man" videos? These videos took two days to shoot, but the most important thing is that they are personalized based on characters like Kevin Rose, Demi Moore, and Alyssa Milano.
Each of these videos is completed in 7 minutes, and you may find it not too challenging to create quality videos. Three critical factors you need to pay attention to are:
Lighting equipment
Camera
Microphone
7- INTERACT WITH THE MINDSET OF LEARNING FROM THE SURROUNDING COMMUNITY
Another thing that Bing Chen demonstrated is that building a strong brand and audience on YouTube revolves around community engagement.
But this isn't just about responding to their comments. More than that, you need:
Ask questions – Dig into the lives of the people leaving the comments, asking them why they liked these videos and what more they would like to see.
Learn from other Youtubers – Just take about 15 minutes a day to watch some other people's videos, hit "like," and leave a comment. And if you find inspiration to learn from them, hit "subscribe." You can also create videos in which you introduce 3-4 channels or characters you think your viewers should follow, like the #followFriday trend on Twitter.
Encourage video responses – When asking viewers for ideas for future videos, let them generate video responses (video replies or video responses). But don't stop there; encourage them to respond by incorporating your brand. For example, YouTuber Michael Buckley asks readers to ask questions, but they have to start with the phrase "Dear Buck," reinforcing the brand's identity.
In short, the rule of "community engagement" is very simple, just give (give), and you will get back (get). Here is how to get more YouTube subscribers for free.
8- GIVE A UNIQUE APPROACH
One of the most popular YouTube channels is Epic Rap Battles of History (ERB). This channel posts videos of rap battles between various characters, such as Steve Jobs and Bill Gates (though they haven't actually had a rap battle yet).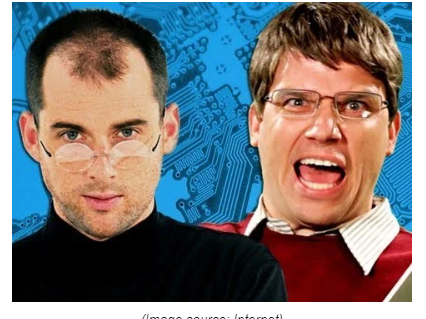 Their videos are really funny, and the ERB channel has been successful, getting a massive number of followers. By mid-2017, their subscriber count had increased to 14 million.
You don't have to be like ERB, but you need to have a creative or unique perspective for the videos on your channel.
To determine that angle of approach, you must first identify:
Who is your core audience?
What kind of content will appeal to them?
Do they like funny or satirical videos?
Among the top channels, they all follow the fun trend – funny to some extent. Youtube is also a place where people are very comfortable with their weirdness or weirdness, so it doesn't matter if we experiment a bit with this style.
Or you can go for the professional, systematic, and more secular and academic approach, depending on your target audience's demographics and tastes.
Spend time brainstorming ideas with as many people as possible to decide which fundamental direction to take. Of course, the style can gradually change over time, but you must establish a distinctive identity first, which should be a standout mark.
Also, remember that most viewers use YouTube for one or two reasons: fun or information (or both).
Don't think that these people follow some magic tricks to get all these subscrbers and views. Jut follow the ways of this "13 ways of how to get more YouTube subscribers for free" Guide, and you'll beat everyone in your niche.
9- CREATE A "HOME VIDEO" THAT CONQUERS VIEWERS
When researching a brand or channel on Youtube, there is a pattern that most users follow in the same way.
They will first access a particular video. After watching, if they are interested and want to learn more about you, they will click on the link that points to your channel profile page.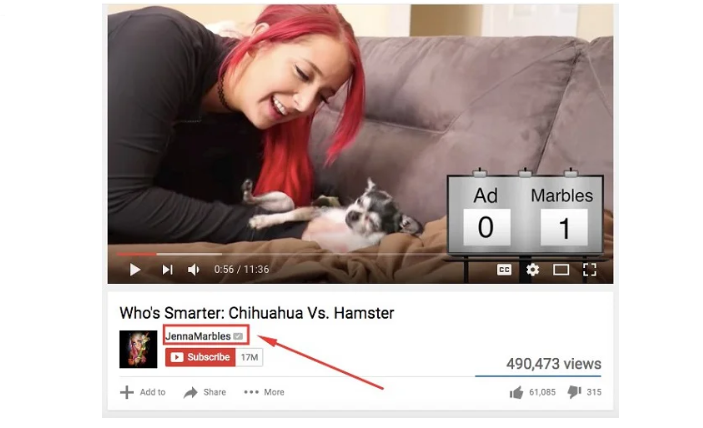 And on this page, a "home video" will automatically be played.
Basically, this will be the content that helps you gain or lose the opportunity to expand your subscriber base. Either they will be attracted and follow your channel or go elsewhere.
Therefore, you need to completely "beat" them with this home video. More specifically, it needs to encapsulate what your brand and channel are all about. There are a few ways to do this. You can:
Create a video dedicated to the homepage, describe your channel and tell your viewers what they will get;
Make one of the top videos that capture the core spirit of the brand/channel as a home video;
Create a compilation of the most featured videos from past videos.
Whichever way you choose, just make sure you make it clear to first-time viewers what they'll get if they subscribe to you.
10- MAKE THE MOST OF THE "ABOUT" AREA
Each Youtube channel has an "About" section that introduces the idea and values ​​of the channel. Many first-time viewers will click here to learn more about you. The information you include will influence whether or not they choose to subscribe to you.
Do not arbitrarily or poorly fill out this section. You must explain in detail and highlight what potential subscribers need to know. You can refer to the pages with a "terrible" subscriber to their writing style.
Keep in mind that the introduction should be clear, concise, and, if possible, included in the posting schedule to keep them updated with the latest videos.
Don't take the "About" part lightly. It will provide another opportunity for you to build a consistent brand identity and spark the interest of those who don't know you.
✅See also: 11 Steps Instagram Marketing Strategy for Small Business
✅See also: 13 Creative Instagram Marketing Ideas to Grow Your business
11- CREATE CONSISTENCY
"It takes 5-7 appearances for a person to remember a brand."
To make your brand both recognizable and remembered, your channel must be consistent. There are two ways to achieve this factor:
First, the channel needs to have recurring characters and themes. You should make the viewer feel familiar with you and develop a relationship with them over time.
Second, you should try to operate on a certain posting schedule.
To keep your viewers interested and engaged in your channel, you should tell them when to launch new products. Users will lose interest in pages that suddenly have no "motion" for a while. Generally, the best video posting rate should be at least one new video/week. But the effect is even better if there are 2-3 videos. From 1-3 is a moderate level that keeps the interest of the followers but does not make them feel "suffocated" by the excess of content.
In addition, there is a study from Tube Filter that presented the best time frames to upload Videos on weekdays:
There have also been many suggestions that viewership typically starts to grow on Thursdays and then spikes on Saturdays.
Actually this makes sense. Unlike most other social networks like Facebook, Twitter, and Instagram, where you can scroll through the content continuously without spending too much time watching, Youtube requires a long linger level. More often than not, users often have to spend a lot of time watching a video to know its content.
And therefore, the weekend is the right time to surf Youtube.
In addition, many people can work at the office while surfing Facebook, but watching Youtube videos will be more difficult. So they often spend time outside work to "immerse" in it.
Keep these things in mind when scheduling your videos.
12- USE LIVE VIDEO
"Live stream" is a relatively new concept on YouTube. However, it is a good wa for how to get more YouTube subscribers for free
But now, this trend has begun to spread globally. According to Mediakix, "Views of YouTube Live videos have increased by 80%, and the number of live streams has increased by 130% from 2015 to 2016."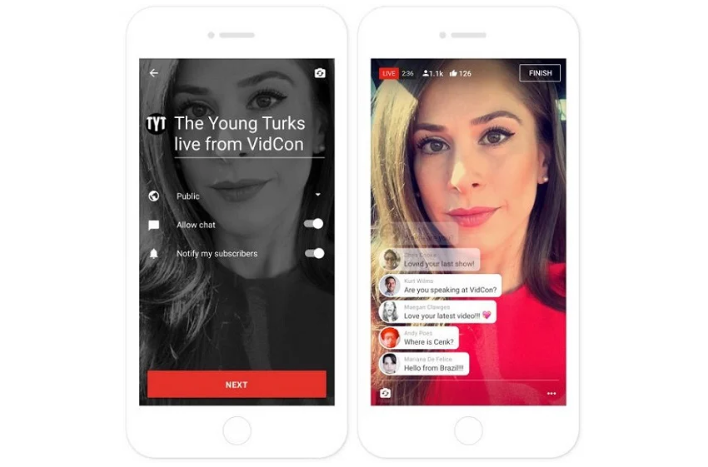 Live video is great for branding. The viewer experience has a certain degree of intimacy with the brand during the live stream. Create a more intimate, more connected feeling.
You can also answer questions, respond to comments in real-time, and interact with your audience like any other medium.
A study from the company Livestream also found that:
"Live video is more engaging for viewers: 80% would choose to watch live video over reading a brand's blog, and 82% say they prefer a brand's live video over social media posts."
This is definitely something to try if you haven't done it before. However, there is a condition that you need to have at least 1,000 subscribers to be able to make these live videos.
13- COLLABORATE WITH YOUTUBERS RELATED TO THE CURRENT FIELD
What is one of the fastest ways to increase blog/website presence and instant traffic?
That is guest-posting. It is also one of our 13 ways o how to get more YouTube subscribers for free
Partnering with other great YouTubers is essentially the same as guest-posting but done with the video, and this will help boost your brand significantly.
If you want to accelerate the growth of your brand on YouTube, you should reach out to other YouTubers in your niche. Actually, this is not too difficult. Look for contact information on their About page and click "Send message."
Introduce yourself, tell them how you like their channel, and pitch the idea of ​​making a video together.
You don't even have to meet face-to-face to make videos together. You can record scenes in the video and interact remotely through communication applications like Facetime or Skype. This way, you can take advantage of the subscriber platform another channel already has to increase your following quickly.
✅See also: Canva YouTube Thumbnail Maker: How to Make Good Thumbnails?
CONCLUSION about How to Get More YouTube Subscribers for Free
YouTube is clearly a compelling branding platform. The big audience and intimacy videos bring perfect for building a brand from scratch.
Not only can you build a network of viewers, but you can also build a successful brand with a unique identity that no competitor can copy. The secret behind the secret to subscriber growth is to be consistent.
All successful YouTubers share this view: they try to stick to a set schedule and produce quality videos according to that schedule.
Some people become famous in just a few days or weeks. For others, it can take months or even longer. But all have the same direction and gradually achieve their own successes.
So, let's start creating some videos, measure the effectiveness, and expand your subscriber base. Here is how to get more YouTube subscribers for free, what about your ways? Share them with us.